You've been searching for the right party bus service in the DC area, and you've finally found it. Party Buses Washington DC is your trusted choice for limo service, charter buses, motorcoaches, shuttle buses, party buses, and sprinter vans. Our wide range of vehicles, competitive pricing and experienced staff will ensure that you have a great experience whether you're celebrating a special event or just need transportation to and from your next business trip. We have been serving the Washington DC area and we know what it takes to provide top-notch service at an affordable price. We are committed to providing our clients with quality vehicles that are always clean and well maintained so that they can enjoy their experience with us every time they ride one of our vehicles.
Bus Rentals Washington DC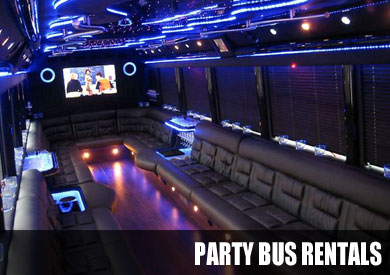 Watching your favorite sports team in action along with your pals becomes an unparalleled experience with the assistance of party bus Washington. Any sporting event involving the local team creates unprecedented anticipation and usually creates a festive atmosphere in the town. Any group going to a big game would like the issue of transportation to take a backseat rather they would like to have their worries thrown out of the window; this is where Washington DC party bus rental makes your journey an experience to remember and if your team ends up winning you can have a great party right there in the bus.
Party Bus Company Washington DC

Although Washington DC is the political hotpot of the US, many famous sports teams are based in the city. Washington DC is one among the elite groups of 12 cities who have a team in all of the major leagues in the country. The Washington Wizards and the Washington Mystics are part of the NBA and the Women's NBA respectively while Washington Capitals represents Washington DC in the NHL. All the three teams play their home games at the Verizon Center located at 601 F Northwest Washington DC, 20004. The Nationals Park at 1500 South Capitol Street, Washington DC 20003 hosts the home games for the Washington Nationals of Major League Baseball. One of the most famous names American Football- the Washington Redskins of the National Football League entertains its opponents at the FedExField in 1600 FedEx Way, Landover, Maryland 20785. These teams enjoy a loyal support not only from the residents of Washington but also the adjoining suburbs of Silver Spring, Bethesda, East Riverdale, Walker Hill, Lincolnia among others. Sports fanatics can also go Nellie's Sports Bar – one of the most popular of its kind, or head to the famous J&G Steakhouse after a game at the Verizon Center.
Limousine Service in Washington DC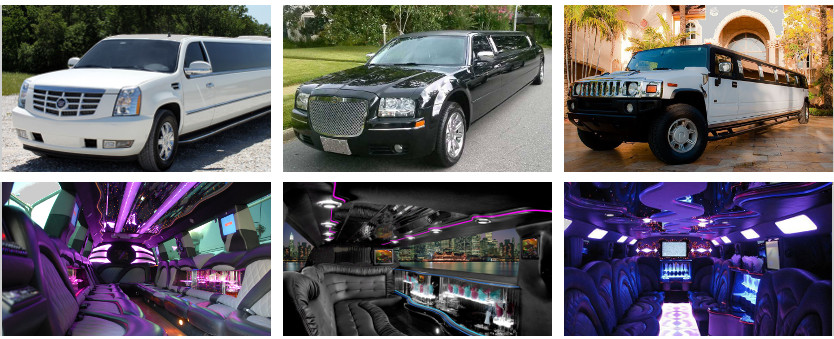 Whether you are going to the Verizon Center or the FedExField to lend support to your favorite team, Washington party bus services will prove to be an invaluable ally since it renders to you a trip to remember. Most party buses in Washington, DC are equipped with luxurious seating arrangements, plasma televisions and music systems. Some buses even boast of wet bars and dance floors! If you want to rent a party bus in Washington you need to call any party bus company who will be able to inform you about the different party bus prices and available packages. On the other hand if you and your buddies have planned an upscale mode of transportation and for after-game partying, a Limo bus rental will be par for the course.

Limo buses in Washington are made available for rent by the same agencies who rent out the buses for party. Limo buses boast of such facilities as Wet bar, Lavatory, leather interiors, Limousine style seating, tinted windows, fiber optic lighting, mood lighting other than the televisions and sound systems. If you are only looking for transportation to and from the venue then you can opt for the cheap party bus rentals in Washington. If you are looking for Prom party buses in Washington or a low cost wedding party bus, then too you can get from the bus company. In addition, you can also hire these on events like Bachelor/Bachelorette party, birthday party, corporate transportation, Anniversary, homecoming or a simple night in the town.
Our company proudly partners with companies throught the US to get you amazing services. El Paso limousines rentals and Naples limos are 2 great providers you can reach out to if you need service in those areas.
Bus Rental Service in DC
The Best Bus Rental Service in DC: We are a full service bus company offering charter bus rentals, party buses, and limo service. For over 20 years we have been providing the DC area with safe and reliable transportation for all occasions. Our large fleet of buses and limos can accommodate groups from 10 to 120 people. We are family owned who will make sure your trip is as smooth as possible.
Why Choose Limo Service DC?
Limo Service DC is the largest and most trusted limousine company in Washington, D.C. We offer the best fleet of vehicles, with a wide range of services including: Party buses- Charter buses-Limousines. We have over 50 vehicles available to rent for your event or celebration and are happy to help you find the perfect bus or limo for your next trip!
Charter Buses
Our DC charter buses can accommodate almost any size group, ranging from small groups of 15 to large groups of up to 50 guests. We offer everything from our popular 35 passenger party bus to our luxurious 55 passenger Executive Coach. All of our vehicles are equipped with state-of-the-art audio systems and TVs, making them ideal for both business meetings and special events. Whether you're traveling as part of a large wedding party or planning a corporate outing with colleagues, we have a bus that's perfect for you. Our fleet includes the following types: Party Buses: These buses feature seating for up to 45 passengers in one area or 50 passengers divided into two sections separated by an aisle Charter Buses: These buses normally offer seating arrangements similar to those found on standard tour buses such as seating at tables facing each other (40 seats), but they can also be configured differently according to your needs depending on whether it's being used as transportation during outings or conference rooms (50/55 seats). They come equipped with Wi-Fi throughout the vehicle so everyone can stay connected while traveling together in style!
The Premier Bus Rental Company in DC
We've been in business for over 20 years, and we're known as the best bus rental company in Washington, DC. We have a wide variety of buses to choose from, so no matter what kind of party you're planning, we'll have the perfect vehicle for your needs. We also have a fleet of luxury limousines that will make your special occasion even more unforgettable! Our friendly staff is ready to help you plan your next event. Call us today or contact us online and find out how easy it can be to rent a luxury limo from our family-owned business!
Limo Service Near Me
The limousine service DC area is full of wonderful places to go and things to do. The Washington DC area is one of the most beautiful cities in America. We have many different types of nightlife for you to choose from. One type of nightlife that many people enjoy very much is having a nice dinner out, then going to see a movie at the theater or even catching a play at one of our local theaters. If you want to catch some live music while you are in town we also have plenty of places where you can listen to live music as well
Luxury Limousine Rental Prices
Like any service, the price for your luxury limousine will vary depending on which type of vehicle you choose. Prices for party buses, charter buses and minibuses are often cheaper than limousines because they can seat more people. If you're looking to rent a luxury limousine for an evening out with friends or family members, it's important to note that these types of services tend to cost more than other modes of transportation like party buses and charter buses. However, if you want something truly luxurious and unique—like a classic stretch Hummer H2—you may find it worth paying top dollar!
Our Limo Service DC Options Are Easy To Book
Our Limo Service DC options are easy to book. You can book online, over the phone, by email, fax and mail. We also have a physical location where you can visit us in person or on social media. If you would like to experience our limo service DC for yourself we encourage you to download our app today!
Types Of Buses Available From Our Bus Company
Our bus company offers a wide range of vehicles to meet your needs. You can choose from party buses, charter buses or limousines. The size and capacity of each vehicle will depend on the number of passengers you want to transport. We also offer special event packages with extras like sound systems, fiber optics light show and dance floors to make your party even better! If you need a vehicle that can fit many people at once or get somewhere quickly without breaking the bank then this is the best way to go.
You're in Good Company
You are in good company. We understand that the vehicle you choose can make or break an event, and we take immense pride in our fleet of limousines. Our party buses and charter buses offer an unparalleled level of luxury, while our stretch limos provide an elegant and luxurious option fit for royalty. In addition to these vehicles, we also have a wide range of other options available to you:
Sedans and SUVs
Luxury vans (including full-sized vans)
Motor coaches
Why Choose Motorcoach & Minibus Service
For many people, hiring a bus is the most affordable and comfortable way to travel. The good news is that you can count on Motorcoach & Minibus Service to provide you with safe and reliable transportation for your group or special event. We offer our customers: Affordable solutions for traveling in style, whether it's to a wedding or a business meeting. A variety of vehicle options, including limousines, luxury buses and party buses!
What are Minibuses?
Minibuses are smaller than buses and have a maximum capacity of 14 passengers. They are also called mini buses, as they are typically used for groups of people who want to travel together rather than being divided into separate vehicles. Minibuses do not have many of the features that larger coaches and charter buses have, but they do offer some amenities such as air conditioning, restrooms, and power outlets for electronics. Minibus travel can be an excellent alternative to using a limousine service or renting a party bus if you need to transport a small group around town. This type of transportation is more expensive than vans because minibuses require more space and thus cost more money per hour to operate and maintain; however it is still less expensive than taking multiple limos or shuttles due to the fact that only one vehicle needs fuel while others may take up valuable parking spots at each stop along your route.
Not Sure if a Bus Is Right for You?
If you're having a hard time deciding whether a bus or limo is right for your next event, here are some tips that might help. Cost: This is probably the easiest way to compare them. A bus will usually be much more affordable than a limo—but keep in mind that buses often have multiple stops, which can add up. Space: If you have more people coming than seats, or if they need to bring bags and other items along with them (maybe even pets!), then this could be an issue with both types of transportation—but most likely it won't be as big of an issue with buses as it would be with limos.
Popular Destinations in Washington DC
Washington, D.C., is the capital city of the United States and is home to many of America's most iconic landmarks. Located on the National Mall, these national treasures include: The National Mall – This massive green space is packed with monuments and museums that are free to enter and open to the public year-round. Smithsonian Museums – The Smithsonian Institution has 19 museums across Washington D.C., including popular destinations like the National Air & Space Museum, Natural History Museum & American History Museum (these 3 go by "Smithsonian Museums"). Lincoln Memorial – Located on the western end of The Mall (on Constitution Avenue), this iconic structure was dedicated in 1922 as a memorial to Abraham Lincoln; at night it's lit up by floodlights so you'll have no trouble finding it! Washington Monument – Built between 1848-1884 by architect Robert Mills' design, this 555-foot tall marble obelisk honors George Washington's role as commander-in-chief during our nation's war against Great Britain for independence from England in 1776…
We'll work with you to find the best transportation option for your group's trip
Our team will work with you to find the best transportation option for your group's trip. We'll recommend a bus that meets all of your needs, whether it's a party bus or charter bus. We'll also help you find the best possible rates on buses in DC, so that you can spend more money on fun activities rather than transportation costs!